TPH at Home
| Virtual Cinema
Acasa, My Home
This New York Times Critic's Pick is set in the wilderness of the Bucharest Delta, an abandoned water reservoir just outside the bustling metropolis.
Learn More
TPH at Home
| Virtual Cinema
Rock Camp The Movie
Rock Camp The Movie takes you backstage to Rock 'n' Roll Fantasy Camp, where dreamers from across America and around the world gather to shred with their heroes — and learn to rock like the legends.
Learn More
TPH at Home
| Virtual Screening Room
Mayor
A New York Times Critic's Pick, David Osit's documentary Mayor is a real-life political saga following Musa Hadid, the Christian mayor of Ramallah, during his second term in office.
Learn More
TPH at Home
| Virtual Cinema
Queen of Hearts
Feminist, rebel, mother, painter, sculptor, and teacher, Audrey Flack holds a unique place in the history of contemporary art in America.
Learn More
TPH at Home
| Virtual Cinema
SOROS
With unprecedented access to the man and his inner circle, American director Jesse Dylan follows George Soros across the globe and pulls back the curtain on his personal history, private wealth, and public activism.
Learn More
TPH at Home
| Virtual Cinema
FREE TIME
In his latest work, Free Time, the 89-year-old Manny Kirchheimer has meticulously restored and constructed 16mm black- and-white footage that he and Walter Hess shot in New York between 1958 and 1960.
Learn More
Registration Now Open
Winter Film Club
The Film Club season takes place on 6 consecutive Wednesdays, from January 27 to March 10 (except February 17).
Learn More
The
MARQUEE

/ What's happening at The Picture House
January 24th, 2021
February Film Study: Why August Wilson?
The focus for February's Film Study for Adults at TPH is the life and work of August Wilson. Below, Education Director Francile Albright tells us why. During this time of deep political and cultural divide, it feels sometimes that we can no longer talk to each other. There are many important conversations that need to happen, but […]
January 15th, 2021
Martin Luther King Jr.
Monday, January 18, 2021, is Martin Luther King Jr. Day – the only national holiday that is designated as a day of service. Many of us will be busy volunteering on projects that strengthen our communities, but if you have time at home and want to learn more about the legacy of Dr. King, the […]
January 11th, 2021
Lessons from 2020, Plans for 2021
Here are some lessons from 2020: nothing is ever certain, nothing is guaranteed to go to plan, nothing is stronger than community. The Picture House is a mature and stable nonprofit – but in the nonprofit world saying an organization is 'stable' has more to do with longevity and good governance than the ability to […]
Upcoming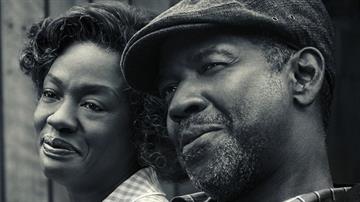 Non-profit, Community-based Cinema
Education
Our film education programs provide people across our region with the opportunity to experience the art of cinema in a whole new way.
Membership
Become a part of this vibrant film community through The Picture House's General membership or Leadership Circle programs.
Support Us
Your donations directly support our mission and keep our programs going strong!
Thank You to Our Supporters
The Picture House is very grateful to the following for their support: