Upcoming |
Main Hall
Frozen 2 Mini Camp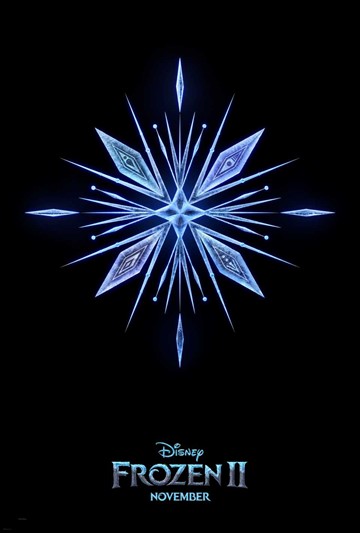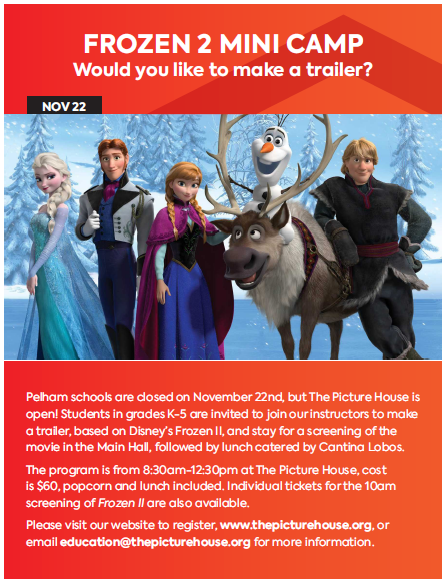 Pelham schools are closed on November 22nd, but The Picture House is open! Students in grades k-5 are invited to join our instructors to make a trailer, based on Disney's Frozen II, and stay for a screening of the movie in the Main Hall, followed by lunch catered by Cantina Lobos.
The program is from 8:30am-12:30pm at The Picture House. Cost is $60 ($54 for members) and inludes popcorn and lunch. Individual tickets for the 10am show are also available.
Please email education@thepicturehouse.org for more information. Capacity is limited to 20.