Films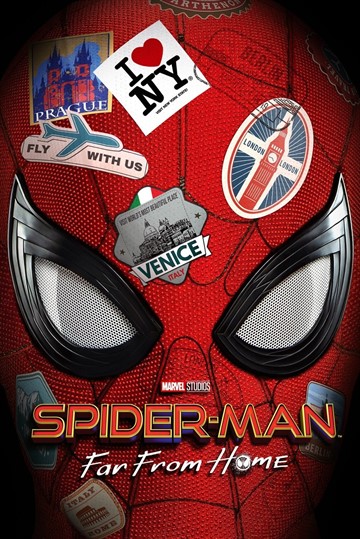 NOW PLAYING | July 18th, 2019
Spider-Man Far From Home
Peter Parker returns in Spider-Man: Far From Home, the next chapter of the Spider-Man: Homecoming series! Our friendly neighborhood Super Hero decides to join his best friends Ned, MJ, and the rest of the gang on a European vacation. However, Peter's plan to leave super heroics behind for a few weeks are quickly scrapped when he begrudgingly agrees to help Nick Fury uncover the mystery of several elemental creature attacks, creating havoc across the continent!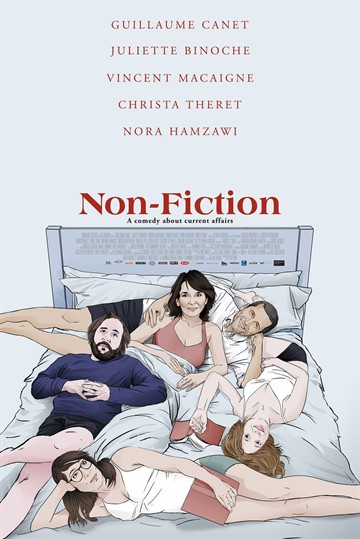 NOW PLAYING | July 18th, 2019
Non-Fiction
Alain is in his 40s and runs a famous publishing house which publishes novels by his friend Léonard, a bohemian writer. Alain's wife, Selena, is the star of a popular TV series and Léonard's companion, Valérie, is the devoted assistant of a political figure. Although they are longtime friends, Alain is about to turn down Léonard's new manuscript, complicating the relationship between the two couples.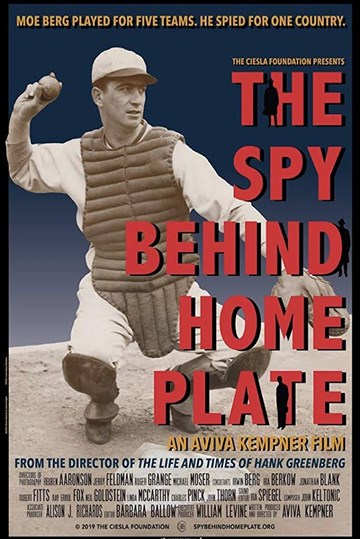 NOW PLAYING | July 18th, 2019
The Spy Behind Home Plate
Morris Moe Berg was an enigmatic and brilliant Jewish baseball player turned spy. Berg caught and fielded in the major leagues during baseball's Golden Age in the 1920s and 1930s, but very few people know that Berg also worked for the Office of Strategic Services (OSS), spying in Europe and playing a prominent role in America's efforts to undermine the German atomic bomb program during WWII.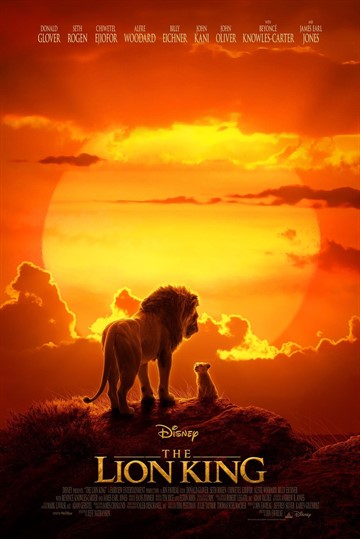 NOW PLAYING | July 18th - 25th, 2019
The Lion King
Simba idolizes his father, King Mufasa, and takes to heart his own royal destiny on the plains of Africa. But not everyone in the kingdom celebrates the new cub's arrival. Scar, Mufasa's brother -- and former heir to the throne -- has plans of his own. The battle for Pride Rock is soon ravaged with betrayal, tragedy and drama, ultimately resulting in Simba's exile. Now, with help from a curious pair of newfound friends, Simba must figure out how to grow up and take back what is rightfully his.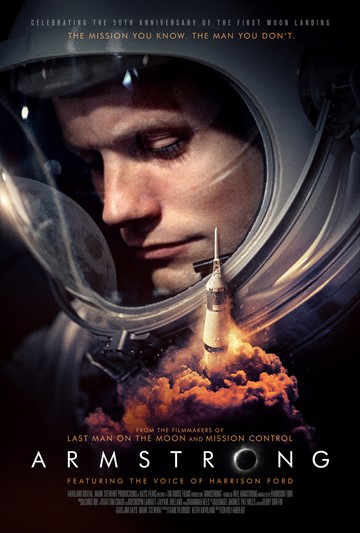 July 19th - 25th, 2019
Armstrong
Interviews and never-before-seen footage highlight the incredible life of astronaut Neil Armstrong -- from his near-death experiences as a fighter pilot and test pilot to his historic Apollo 11 mission to the moon.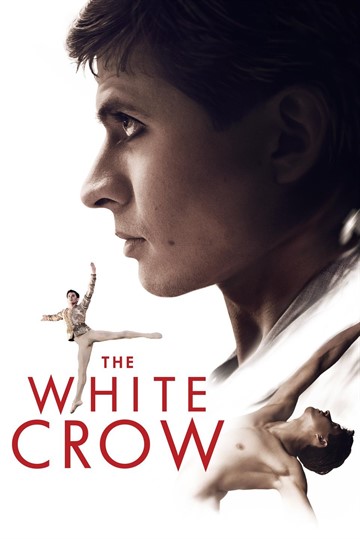 July 19th - 25th, 2019
The White Crow
Ralph Fiennes' THE WHITE CROW was inspired by the book Rudolf Nureyev: The Life by Julie Kavanaugh. The drama charts the iconic dancer's famed defection from the Soviet Union to the West in 1961, despite KGB efforts to stop him.
R (for some sexuality, graphic nudity, and language)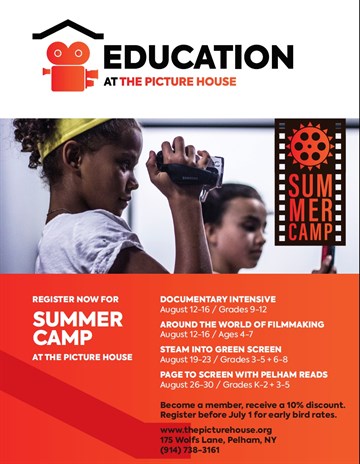 August 12th, 2019
Around the World of Filmmaking
New this summer, a fun exploration of film for our youngest students! Kids aged 4-7 are invited to learn about all aspects of filmmaking in a relaxed and positive environment. Students will begin the week with a reading of Young Charlotte, Filmmaker for inspiration, and continue with exercises in improv, acting, camera technique, and storytelling. Daily screenings of animated short films from aroundthe world will allow students to experience different cultures through the art of film. Throughout the week, students will visit the nearby park for play and character and camera work will be edited by the instructors and included in our annual, red-carpet Student Showcase on Saturday, September 7 th.
Around the World of Filmmaking for ages 4-7, August 12 th -16 th , 9am-12pm
Location: The Picture House, 175 Wolfs Lane
Cost: $275/$250 Early Bird (before July 1st ); 10% Membership Discount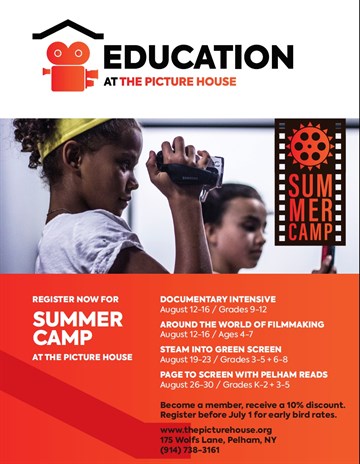 August 12th, 2019
Documentary Intensive for High School Students
In Documentary Filmmaking students will explore meaningful topics and important social issues while learning all aspects of documentary filmmaking, including camera, lighting, and interview techniques. Students will film in class and on location in southern Westchester, and produce a short form documentary about an area organization or subject of interest. The student producers will be credited with making the film and will receive a digital copy to use in their own portfolios.
The film will also be included in our annual, red-carpet Student Showcase on Saturday, September 7th .
Documentary Intensive for Grades 9-12, August 12 th -16th 1pm-4pm
Location: 253 Wolfs Lane, Satellite Film Lab/On Location
Cost: $525 (regular)/$500 Early Bird (On or before July 1 st ); 10% Membership Discount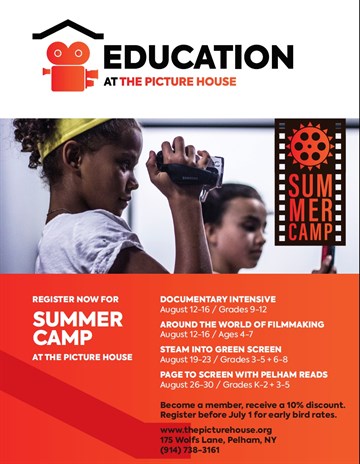 August 19th, 2019
Steam Into Green Screen: Grade 3-5
This camp is designed with special effects in mind! Join us in front of the green screen in our Satellite Film Lab where students will create their own adventure stories with special effects and graphics. Students will get the chance to imagie their own short adventure and will collaborate with the class to bring their idea to the screen. Students will learn about storyboarding, basic film techniques, and creating simple graphics and special effects. They will also have the opportunity to edit the film during class, and can take pride in their own work from start to finish. The film will be included in our annual, red-carpet Student Showcase on Saturday, September 7th . STEAM into Green Screen for Grades 3-5 and 6-8; August 19th - 23 rd , 9am-12pm and 1pm-4pm
Location: 253 Wolfs Lane, Satellite Film Lab
Cost: $275 (regular)/$250 Early Bird (On or before July 1 st ); 10% Membership Discount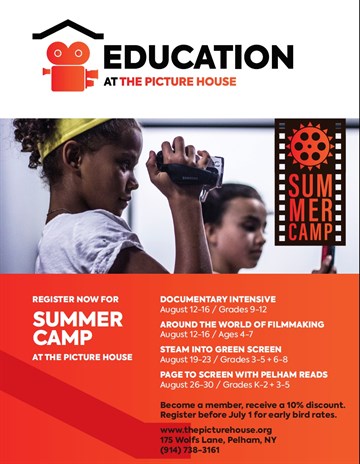 August 19th, 2019
Steam Into Green Screen: Grade 6-8
This camp is designed with special effects in mind! Join us in front of the green screen in our Satellite Film Lab where students will create their own adventure stories with special effects and graphics. Students will get the chance to imagie their own short adventure and will collaborate with the class to bring their idea to the screen. Students will learn about storyboarding, basic film techniques, and creating simple graphics and special effects. They will also have the opportunity to edit the film during class, and can take pride in their own work from start to finish. The film will be included in our annual, red-carpet Student Showcase on Saturday, September 7th . STEAM into Green Screen for Grades 3-5 and 6-8; August 19th - 23 rd , 9am-12pm and 1pm-4pm
Location: 253 Wolfs Lane, Satellite Film Lab
Cost: $275 (regular)/$250 Early Bird (On or before July 1 st ); 10% Membership Discount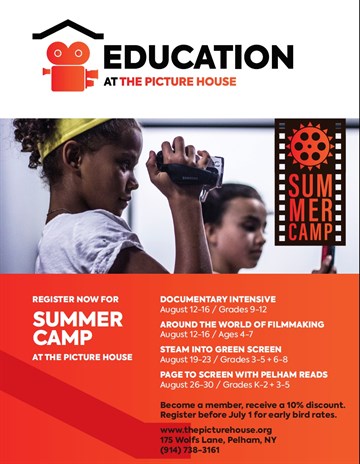 August 26th, 2019
Page to Screen with Pelham Reads: Grade 3-5
In celebration of the best in childrens literature, and in partnership with Pelham Reads, The Picture House will provide students with the opportunity to star in their own version of the timeless classic A Tree Grows in Brooklyn. A short, age- appropriate script will be adapted from the original story - kids in grades 3-5 will take on the leading roles, while kids in grades K-2 will fill out the supporting cast. Student groups will work separately and together as actors, producers, cinematographers, and set designers throughout the week. The camp culminates with the last two days filming on set, as professional filmmakers work with the students to shoot and produce their film. The finished film will debut as part of a special screening at The Picture House in November, complete with lights, cameras, and the red carpet. Page to Screen with Pelham Reads for grades K-2 and 3-5, August 26 th -30 th ,9am-12pm
Location: The Picture House, 175 Wolfs Lane
Cost: $275 (regular)/ $250 Early Bird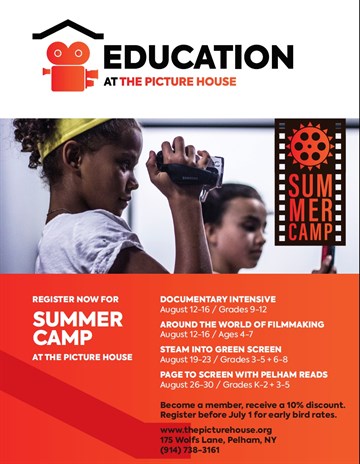 August 26th, 2019
Page to Screen with Pelham Reads: Grade K-2
In celebration of the best in childrens literature, and in partnership with Pelham Reads, The Picture House will provide students with the opportunity to star in their own version of the timeless classic A Tree Grows in Brooklyn. A short, age- appropriate script will be adapted from the original story - kids in grades 3-5 will take on the leading roles, while kids in grades K-2 will fill out the supporting cast. Student groups will work separately and together as actors, producers, cinematographers, and set designers throughout the week. The camp culminates with the last two days filming on set, as professional filmmakers work with the students to shoot and produce their film. The finished film will debut as part of a special screening at The Picture House in November, complete with lights, cameras, and the red carpet. Page to Screen with Pelham Reads for grades K-2 and 3-5, August 26 th -30 th ,9am-12pm
Location: The Picture House, 175 Wolfs Lane
Cost: $275 (regular)/ $250 Early Bird